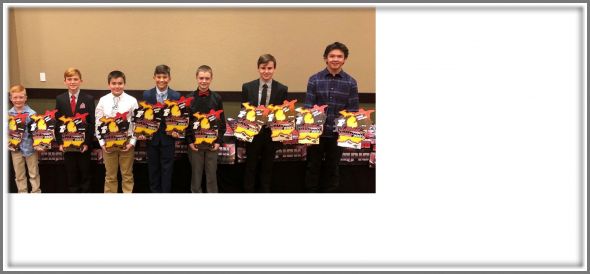 Midwest Thunder Racing Series
The Midwest Thunder Series consists of 10 racks located in Michigan, Ohio & Indiana. Click on the logos below to go to the participating club websites and also the Midwst Thunder main website.
The Midwest Racing Point Series is based on 5 out of 6 races. Top 3 finishers receive trophies at each event and Top 10 in end of season points receive trophies at the year end banquet.
Race day format is Saturday: Red Rookie, Blue Rookie, Jr. Sr. & Hvy Honda, Lt.160, Hvy. 160, Lt. World Formula, Hvy. World Formula. Sunday: Jr. Sr. Unr. Animal, Mod. World Formula
2023 Midwest Thunder Race Series Schedule
Trophies award to top 3 finishers in each class at an event. End of year trophies awarded at the banquet to top 10 finishers. All drivers earn an award that run 4 events. Points based on 5 out of 6 races. Entry fee: $50.00 per car.
| | |
| --- | --- |
| Date | Event |
| May 27-28 | MMRA, Waterford, MI |
| June 10-11 | CQMRA, Lansing MI |
| June 24-25 | Mini Indy, Indianapolis, IN |
| July 29-30 | Central Ohio QMRA, London, OH |
| August 10-13 | Lucas Oil Indianapolis Raceway Park, Indianapolis, IN |
| September 16-17 | Mac O Chee QMRA, West Liberty, OH |
| November 4 | Banquet - Kalahari- Sandusky, OH |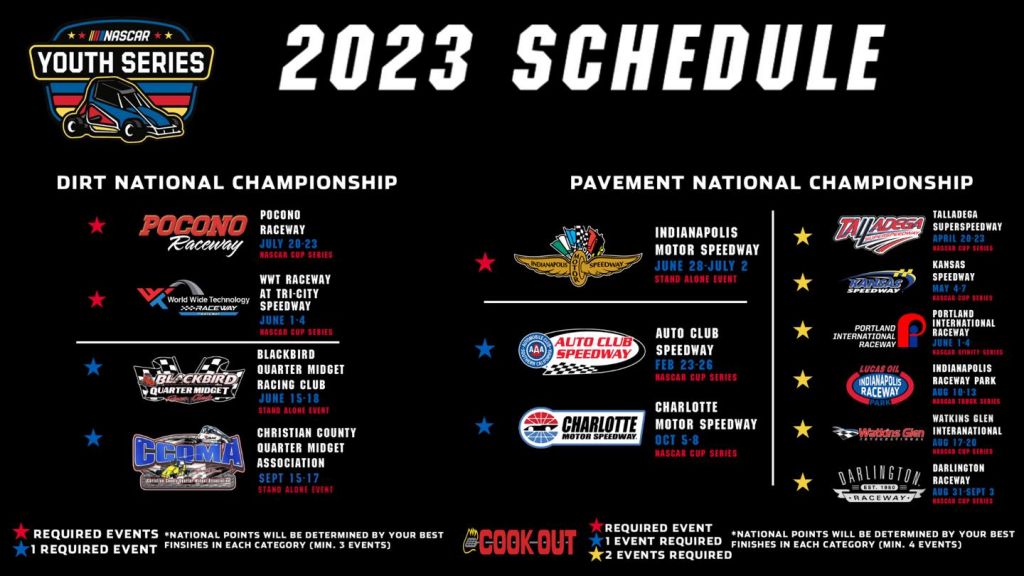 2022 Midwest Thunder Series Champions
Jr. Honda - Grayson Hathaway
Sr. Honda - Mack Leopard
Hvy. Honda - Olivia Lupton
Lt. 160 - Mack Leopard
Hvy. 160 - Jackson Diehl
Lt. World Formula - Tyler Lupton
Hvy World Formula - Alexis Regnerus
Jr. Animal - Grayson Hathaway
Sr. Animal - Lincoln Smith
Unrestricted Animal - Alexis Regnerus
Jr. 160 - Hudson Andrews
World Formula MOD - Jackson Diehl
2021 Midwest Thunder Series Champions
Jr. Honda - Landry Dinnen
Sr. Honda - Mack Leopard
Hvy. Honda - Zach Wigal
Lt. 160 - Tyler Lupton
Hvy. 160 - Landon Hathaway
Lt. World Formula - Kamden Hibbitt
Hvy World Formula - Landon Hathaway
Jr. Animal - Landry Dinnen
Sr. Animal - Jackson Diehl
Unrestricted Aniaml - Zach Wigal
World Formula MOD - Jackson Diehl
2020 Midwest Thunder Series Champions
Jr. Honda - Nolan Mitchell - Mini-Indy
Sr. Honda - Lincoln Smith - Miami Valley
Hvy. Honda - Zach Wigal - Mac O Chee
Lt. 160 - Kamden Hibbitt - Buckeye
Hvy. 160 - Landon Hathaway - Little Kalamazoo
Lt. World Formula - Johnny Venezia - Toledo
Hvy World Formula - Landon Hathaway - Little Kalamazoo
Jr. Animal - Lincoln Smith - Miami Valley
Sr. Animal - Jackson Diehl - Kokomo
Unrestricted Aniaml - Landon Hathaway - Little Kalamazoo
Lt. World Formula Mod - Johnny Venezia - Toledo
Hvy. World Formula MOD - Landon Hathaway - Little Kalamazoo
2019 Midwest Thunder Series Champions
Jr. Honda - Lincoln Smith - Miami Valley
Sr. Honda - Collin Mitchell - Mini-Indy
Hvy. Honda - Steven Emerick - Kokomo
Lt. 160 - Collin Mitchell - Mini-Indy
Hvy. 160 - CJ Horn - Mini-Indy
Lt. World Formula - Collin Mitchell - Mini-Indy
Hvy World Formula - Taylor Nibert - Buckeye
Jr. Animal - Lincoln Smith - Miami Valley
Sr. Animal - Collin Mitchell - Mini-Indy
Unrestricted Aniaml - CJ Horn - Mini-Indy
Lt. World Formula Mod - Collin Mitchell - Mini-Indy
Hvy. World Formula MOD - Grant Valkner - Little Kalamazoo
2018 Midwest Thunder Series Champions
Jr. Honda - Vance Moerch - Buckeye
Sr. Honda - Collin Mitchell - Mini-Indy
Hvy Honda - Austin Evans - Mini-Indy
Lt. 160 - Collin Mitchell - Mini-Indy
Hvy 160 - Aidan Salisbury - Mini-Indy
Lt. World Formula - Jonathan Shafer - Buckeye
Hvy World Formula - Judd Miller - Mini-Indy
Jr. Animal - Austin Geer - Buckeye
Sr. Animal - Collin Mitchell - Mini-Indy
Unrestricted Aniaml - Greyson Springer - Mini-Indy
Lt. Formula MOD - Grant Valkner - Little Kalamazoo
Hvy Formula MOD - Lance Lipasek - MMRA
2017 Midwest Thunder Series Champions
Jr. Honda - Collin Mitchell - Mini-Indy
Sr. Honda - Grant Valkner - Little Kalamazoo
Hvy Honda - Josh Reid - Mini-Indy
Lt. 160 - Bryce Lucius - NW Ohio
Hvy 160 - Charlie Allen - Mini-Indy
Lt. World Formula - Bryce Lucius - NW Ohio
Hvy World Formula - Judd Miller - Mni-Indy
MOD - Chase Spicola - Kokomo
Lt. Formula MOD - Bryce Lucius - NW Ohio
Hvy Formula MOD - Taylo Nibert - Buckeye
Jr. Animal - Collin Mitchell - Mini-Indy
Sr. Animal - Bryce Lucius - NW Ohio
Unr. Animal - Charlie Allen - Mini-Indy
2016 Midwest Thunder Series Champions
Jr. Honda - Collin Mitchell - Mini-Indy
Sr. Honda - Bryce Lucius - NW Ohio

Hvy Honda - JD Cowart - Mini-Indy
Lt. 160 - Bryce Lucius - NW Ohio
Hvy 160 - Connor Zbozien - MMRA
Lt. World Formula - Zeek Torgesen - Little Kalamazoo
Hvy World Formula - Connor Zbozien - MMRA
MOD - JJ Venezia - MMRA
World Mod - Connor Zbozien - MMRA
Jr. Animal - Wyatt Justice - Buckeye
Sr. Animal - Bryce Lucius - NW Ohio
Unrestricted Animal - Connor Zbozien - MMRA
Lt. AA - Jacob Denney - Buckeye
2015 Midwest Thunder Series Champions
Jr. Honda: Bryce Lucius - NW Ohio
Sr. Honda: Austin Nigh - Mini-Indy
Hvy Honda: Febe Wolf - Mini-Indy
Lt. 160: Conner Zbozien - MMRA
Hvy 160: Jessica Lutz - NW Ohio
Lt. World Formula: Jacob Staten - Little Kalamazoo
Hvy World Formula: Evan Foster - MMRA
Jr. Animal: Bryce Lucius - NW Ohio
Sr. Animal: Jacob Staten - Little Kalamazoo
Unr. Animal: Evan Foster - MMRA
MOD: Bryce Lucius - NW Ohio
Lt. AA: Jacob Staten - Little Kalamazoo
Hvy AA: Carson Hocevar - Little Kalamazoo
2014 Midwest Thunder Series Champions
Jr. Honda: Charlie Auld - MMRA
Sr. Honda: Austin Nigh - Mini-Indy
Hvy Honda: Carson Hocevar - Little Kalamazoo
Lt. 160: Jacob Staten - NW Ohio
Hvy 160: Carson Hocevar - Little Kalamazoo
Lt. World Formula: Austin Nigh - Mini-Indy
Hvy World Formula: Carson Hocevar - Little Kalamazoo
Jr. Animal: Charlie Auld - MMRA
Sr. Animal: Carson Hocevar - Little Kalamazoo
Unrestricted Animal: Hayden Sprague - NW Ohio
MOD: Chase Burda - MMRA
Lt. AA: Zeb Wise - NW Ohio
Hvy AA: Carson Hocevar - Litttle Kalamazoo
2013 Midwest Thunder Series Champions
Jr. Honda: Gage Painter - North Carolina
Sr. Honda: Carson Hocevar - Little Kalamazoo
Hvy Honda: Aaron Leffel - Miami Valley
Lt. 160 - Carson Hocevar - Little Kalamazoo
Hvy 160: Frankie Nervo - Little Kalamazoo
Jr. Animal: Gage Painter - North Carolina
Sr. Animal: Carson Hocevar - Little Kalamazoo
Unrestricted Animal: Hayden Dickerson - NW Ohio
MOD: Chase Burda - Capitol
Lt. World Formula: Carson Hocevar - Little Kalamazoo
Hvy World Formula: Frankie Nervo - Little Kalamazoo
Lt. AA: Carson Hocevar - Little Kalamazoo
Hvy AA: Lucas Jones - North Carolina
2012 Midwest Thunder Series Champions
Jr. Honda: Zach Cullen - Northwest Ohio
Sr. Honda: Carson Hocevar - Little Kalamazoo
Heavy Honda: Wil Raber - Little Kalamazoo
Lt. 160: Carson Hocevar - Little Kalamazoo
Heavy 160 - Wil Raber - Little Kalamazoo
Jr. Animal: Zach Cullen - Northwest Ohio
Sr. Animal: Carson Hocevar - Little Kalamazoo
Unrestricted Animal: Wil Raber - Little Kalamazoo
Mod: Caden Hoyt - Capitol
Lt. World Formula: Zeb Wise - Little Kalamazoo
Heavy World Formula: Logan McPherson - Mac-O-Chee
Lt. AA: Carson Hocevar - Little Kalamazoo
Heavy AA: Logan McPherson - Mac-O-Chee
2011 Midwest Thunder Series Champions
Jr. Honda: Zeb Wise - Little Kalamazoo
Sr. Honda: Kyle Martell - NW Ohio
Hvy Honda: Wil Raber - Little Kalamazoo
Lt. 160: Frankie Nervo - Little Kalamazoo
Hvy 160: Wil Raber - Little Kalamazoo
Jr. Stock: Carson Hocevar - Little Kalamazoo
MOD: Zeb Wise - Little Kalamazoo
Jr. Animal: Zeb Wise - Little Kalamazoo
Sr. Animal: Wil Raber - Little Kalamazoo
Unrestricted Animal: Jacob Stickle - Miami Valley
Lt. World Formula: Frankie Nervo - Little Kalamazoo
Hvy World Formula: Wil Raber - Little Kalamazoo
Lt. AA: Gage Walker - Indy .25
Hvy AA: Logan McPherson - Mac-O-Chee
2010 Midwest Thunder Champions
Jr. Honda: Tyler Garner - Buckeye
Sr. Honda: Kagen Schroyer
Hvy Honda: Kyle Compton - Buckeye
Lt. 160: Ross Rankine - NW Ohio
Hvy 160: Logan McPherson - Mac-O-Chee
Lt. World Formula: Ross Rankine - NW Ohio
Hvy World Formula: Kyle Compton - Buckeye
Jr. Animal: Tyler Garner - Buckeye
Sr. Animal: Ross Rankine - NW Ohio
B: Austin Nemire - NW Ohio
Lt. AA: Gage Walker - Indy .25
Hvy AA: Erica Newcome - Buckeye
2009 Midwest Thunder Asphalt Champions
Jr. Honda: Jacob Stickle - Miami Valley
Sr. Honda: Ross Rankine - NW Ohio
Hvy Honda: Josh Daugherty - Indy .25
Lt. 160: Gage Walker - Indy .25
Hvy 160: Justin Garmenn
Jr. Stock - Jacob Stickle - Miami Valley
Sr. Stock - Cooper Clouse
Lt. MOD: Nathan McCauley - Buckeye
Lt. B: Ryan Fleming - Miami Valley
Lt. World Formula: Ryan Fleming - Miami Valley
Hvy World Formula: Josh Daugherty - Indy .25
Lt. B - Ryan Fleming - Miami Valley
Lt. AA: Erika Newcome - Buckeye
Hvy AA: Craig Swartz
Half: Dan Creech - NW Ohio
2009 Midwest Thunder Down and Dirty Series Champions
Jr. Honda - Jacob Staten - NW Ohio
Sr. Honda - Bud McCune - Kokomo
Hvy Honda - Luke Walker - Kokomo
Lt. 160 - Cooper Clouse
Hvy 160 - Richie Streicher
Lt. World Formula - Cooper Clouse
Hvy World Formula - Craig Swartz